A book that changed my life: Eckhart Tolle's latest
How I rediscovered myself through Tolle's A New Earth: Awakening to Your Life's Purpose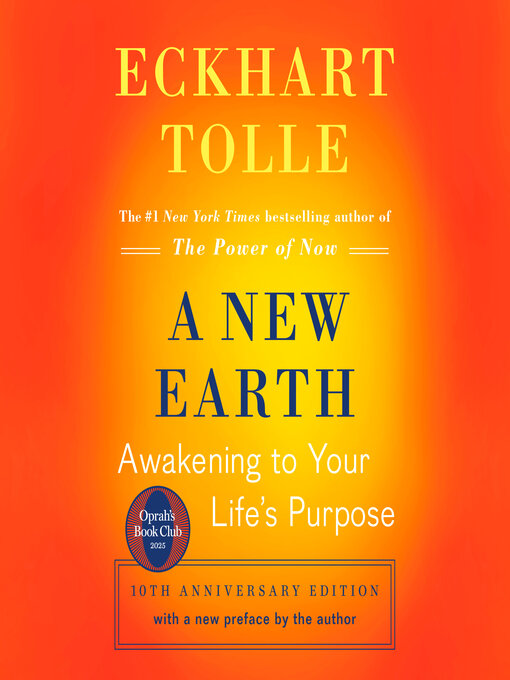 BY RAQUEL TAVARES — I recently told my mother that I was tired of all those "self-help" books. Then, shortly after, I bought one again — this time, Eckhart Tolle's A New Earth: Awakening to Your Life's Purpose.
All this is to say that Tolle's book transcends the 'self-help' pigeon-hole, and reaches way beyond 'the Oprah book club' labeling. I'm happy that both the genre and seal-of-approval draw the attention of a mass audience, but let's just say that this book deserves its very own shelf. It should be tagged: the 'growing up human' section.
It's rare that I've been so taken by a book that I recommend it to others. With this one, I usually lay this line on top of my recommendations — "This book has changed my life." And it has.
One thing we do know: Life will give you whatever experience is most helpful for the evolution of your consciousness. How do you know this is the experience you need? Because it is the experience you are having at this present moment.
Since reading A New Earth I've been living life with less resistance. Self-blame, self-loathing have ceased, and much to my amazement I've been feeling truly great most of the time. Honestly though, I have embraced the 'Truth', as 'it' is and noticing that I am much more content as a result.
The truth is inseparable from who you are. Yes, you are the Truth. If you look for it elsewhere, you will be deceived every time. The very Being that you are is Truth…When you are in touch with that dimension within yourself — and being in touch with it is your natural state, not some miraculous achievement — all your actions and relationships will reflect the oneness with all life that you sense deep within. This is love.
This book has enabled me to have faith in the universe again, to have faith in Love. It has rekindled my love of people — and strangers, at that! We are such amazing and resilient creatures.
I've realized that within the millions of sorrows, hardships, struggles we face daily, either directly or indirectly, we have the ability to be at peace.
After reading Tolle's book you realize that there is much more at work. That between folds of laughter and tears exists this subtle movement or energy. Tolle asserts, "Awareness is the power that is concealed within at the Present moment . . . The ultimate purpose of human existence, which is to say, your purpose, is to bring that power into the world."
Granted, this seems like a daunting task. But Tolle's description of the process is simple: it's a subtle, static shift. It's moving away from the gross appearances of life and the work-a-day world – away from material interpretations of the "I", and on to the idea that all is in flux. Moving from permanence to impermanence involves replacing attaching-to with 'becoming' — living, enjoying, feeling, loving, and caressing. Embracing these movements and energies will liberate you and allow life to flow through you.
If you're ready to switch gears from the gross to the subtle and the sublime, this is your read.
Raquel Tavares wrote and appeared in the Soul's Code slide show, Yoga, Prana, Love.

If this spoke to you, here are five similar articles.